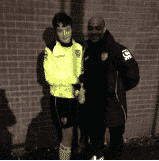 We recently had some great news from one of our Soccer Stars who has been attending our weekly courses and camps for over 5 years.
It was good to see Ethan Lamb on our 2 Day Camp in Nottingham over Easter. He was delighted to tell us that he has put pen to paper for Notts County Academy.
We are so happy for Ethan and all of us at Soccer Star Coaching would like to wish him all the very best for the future!